Looking for great gifts for authors (or yourself) this holiday season?
We have gathered a list of the best gifts for all the authors in your life.
*This post contains affiliate links and we may earn a small commission when you click on the links at no additional cost to you. As an Amazon Associate, we earn from qualifying purchases. You can read our full disclaimer here.
Looking for the gifts for authors that keep giving all year? We love a professionally curated box of goodies. Here are a few of our top picks:
CoachCrate – We are addicted to personal development, so this one is right up our alley.
Coffee and a Classic – Great books and great coffee. What's not to like?
Deadbolt Mystery Society – This is a welcome break to engage your brain and let off a little steam. (Also is a fun group activity to reconnect with the family after all those late-night writing sessions.)
Looking for a gift to help boost productivity and keep writing deadlines in one safe place?
While notebooks and planners are popular gifts for authors, this is so much more than your ordinary planner. It is scientifically proven to boost both productivity and happiness. Who doesn't need a happiness boost after the year we've had? It also comes with 6 free ebooks, a video course, and an online community of other Panda Planners.
I personally use this planner and am SO excited to try the version that comes with our next gift idea.
Sometimes you just need to get your thoughts on paper to work things out but if your author friend is anything like me, they may have thousands of random papers and notebooks with no good way to find important notes.
The Rocketbook fixes all that. Not only is the notebook reusable so it takes up less room in their home office but it is also smart with the ability to connect to specific digital folders on your computer or phone. All your notes are finally in one place.
When writing a nonfiction book, we need inspiration and we need the "how-to" pieces that we were never taught in school. Start Writing Your Book Today provides both.
In this book, our founder and CEO shares insight and step-by-step methods on all things writing, preparing, publishing, selling, and following up on back-end marketing.
*Includes a link to download a free audio copy of the book*
How do you begin a huge undertaking?
Like, eating an elephant? 😉
Take one small, manageable step at a time.
That's the idea behind Eat the Elephant.
This book shows how to write and publish a fiction book one step at a time with the same methods that help top authors stay organized, keep rolling, and get it done.

We love this book all about marketing. And that's saying something coming from a fellow book marketer. 😉
Tim does a great job of condensing all the essential strategies and details surrounding marketing a book in the modern world into easy-to-follow steps for authors looking to sell their first thousand (or ten) copies.
What writer doesn't love a good thesaurus?
This book in particular is a lovely resource for all things emotion. Whether writing fiction or non, finding the perfect words to illicit the appropriate feelings are a delight with this book.
So this gift may not help with writing a book (unless you ask Hemmingway) but it is a fun treat for after you finish or when you want to let loose.
The delightful concoctions will delight writers and readers alike. It also has some fun non-alcoholic drinks and snacks.
Writing a book is no easy task. Some days words flow onto the page easily and effortlessly. Others, the task of staring at a blinking cursor on a blank screen makes you want to throw your monitor across the room.
Words of encouragement are important and a mission statement helps remind us why we chose to undergo such a tasking endeavor. We love this manifesto to kickstart our creative energy and stay empowered to finish.
Whether you love physical books or don't live back-lit e-readers, a book light is a must.
We love this one because its soft amber light won't bother any bedmates and it blocks blue light making it easier to fall asleep when you finally decide to put your book down.
11. Noise Cancelling Headphones
Splurge: Bose QuietComfort 35 II Noise-Cancelling Headphones with Alexa
Steal: COWIN E7 Active Noise Cancelling Headphones Bluetooth Headphones
Especially in the era of lock-downs, noise-canceling headphones are a must. Whether kids are home with digital learning or neighbors are mowing their lawn, quiet concentration is a limited commodity.
These are the best rated in two different price points because everyone needs peace and quiet sometimes.

Bookmarks are popular gifts for authors and readers but we love the novelty of these book darts.
Personally, I hate making up my books with highlighters and these are a beautiful alternative that won't cause lasting damage.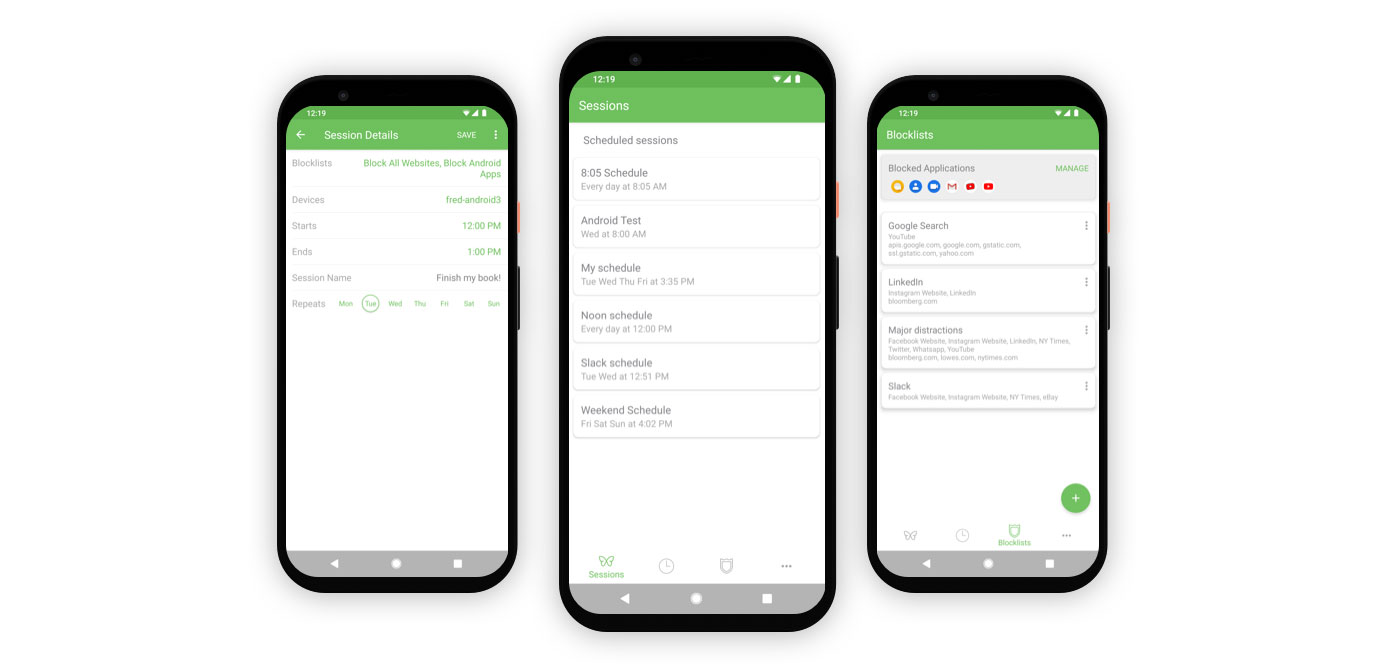 With everything going on in the world right now, staying focused is harder than ever. Give the gift of focus this season with Freedom. Freedom blocks digital distractions, select social media, and select websites for a few hours a day. Best of all, it's completely customizable! The recurring schedules are especially helpful for busy days.

Many of our authors love writing with Scrivener. This software is made specifically for writers. It allows you to have all your notes, research, and documents in one place.
One of the biggest questions we get from authors is how to choose the right keywords, Metadata, and categories for their books. You want to choose keywords that are searched often but you also want to make sure that the keywords aren't too popular so you don't make it on the first page of the search results.
Publisher Rocket helps you research keywords and categories in less than half the time. A great program for anyone looking to publish or advertise their book on Amazon.
Who doesn't love free? While this isn't really a gift in the traditional sense, the content in this course is solid and we recommend it for any published or soon-to-be-published author.
Why gift your favorite author just one or two books when you can give them thousands?
From best-selling fiction and non-fiction (*cough* Start Writing Your Book Today) to magazines, children's books, and more, Kindle Unlimited has options for everyone.
Even without a Kindle Unlimited subscription, a Kindle is a great choice for all your digital books. It even allows you to save PDFs.
I personally love this version because of the soft back-light and the E-Ink technology which doesn't bother my eyes as opposed to reading on my phone or iPad.
Sometimes, there just isn't time to pick up a book. Any reader with a long commute or a particularly busy life could find more time to listen to books.
The great thing about Audible is they have a huge selection of amazing audiobooks but their selection of podcasts and exclusives are also getting better every day.
Give the gift of a cheap proofreader! While this doesn't replace a professional, it sets up a manuscript to have a much more professional look for when it's being submitted to publishers or editors.
Plus, Grammarly has an extension to help keep emails, documents, articles, and even social media posts polished and error-free.
---
Whatever you decide to give your author friends, the most important gift you can give is your support. Writing a book is hard and having supportive friends and family is so important to get through the tough times.
Did you find something on this list that caught your eye?
Did we miss something that you think should be included in the best gifts for authors?
Let us know! We'd love to hear from you.
Bio: Amanda Kuebler is the Director of Social and Content Marketing for Paper Raven Books. Amanda works with PRB's authors to increase, reach, and optimize their marketing assets.